Flights from London to Rome
Ever wondered how long is the flight from London to Rome?
The distance from London Heathrow, the main airport in London, to Leonardo da Vinci-Fiumicino Airport, Rome's main airport is about 898 miles (1446 km). On average, a flight from LHW to Leonardo Fiumicino Airport takes around 2h and 12min. At least 9 airlines offer direct flights from London to Rome.
Flights from London to Rome are available multiple times a day across the year, making quick work of the journey. Both Rome Fiumicino and Rome Ciampino are served by direct flights from London's four major airports, so you can easily plan your itinerary around your working week. Flights depart from around 6:00 a.m. on an average day until just before 10:00 p.m. at night.
How long is the flight from London to Rome?
The average duration of a flight from London to Rome is two hours and 35 minutes. EasyJet flight times range from just two hours and 30 minutes (the shortest journey available) up to two hours and 40 minutes at the longest.
How many flights are there from London to Rome?
Flights from London to Rome are available morning, noon and night, on every day of the week. EasyJet offers at least two or three flights a day from Gatwick and at least one flight a day from Luton. On an average day, you should expect to find around 20 direct flights between the two cities when you book far enough in advance.
London to Rome flight time: Daily Departures
The average daily nonstop flights from London to Rome are around 45. There can be up to 320 nonstop flights from the England capital to Rome per week.
The cheapest and fastest flight from London to Rome departs London Stansted Airport (STN) at around 6:25 p.m. and touches down at Rome Ciampino Airport (CIA) at around 9:45 p.m. The second fastest flights takes off at around 2:45 p.m. and touches down in about 2h 35min.
What are the departure and arrival airport for flights from London to Rome?
Departure airport: From Luton, you will likely fly to Rome via Monarch Airlines. British Airways and Alitalia are the main airlines operating flights from London Heathrow airport to Rome.
>Some of the facilities available at London Heathrow Airport include exclusive lounges featuring wellness spas, magazines, showers, and relaxation rooms. Currency exchange services are also available in all terminals. You will also enjoy free Wi-Fi access as you await your flight from London Heathrow to Rome.
Arrival airport: Rome-Fiumicino Airport is the largest airport in Italy operating direct and indirect flights from London. Fiumicino airport offers a fulfilling shopping experience. The airport is well-known for stocking luxurious and unique Italian merchandise. Over 100 shops selling anything from jewelery to shoes and clothing are available between the terminals.
Note that some shops may ask you to present your boarding pass before making any purchase. Head to Atahotel Executive Centre, where you can find facilities such as a post-office, fax machines, photocopiers, and internet connection. Fiumicino airport also has a tourist information desk where tourists can seek information on anything concerning their trip to Italy and Rome.
How long is the flight from London to Rome?
It takes around 2h 12min to cover the distance between London and Rome by plane. There are plenty of direct, nonstop flights from London to Rome, so there may be no need for a change over, especially if you're travelling for a business meeting. Eurowings offer cheaper indirect flights from London to Rome. However, a stop-over at Dusseldorf may delay your flight by about 95min.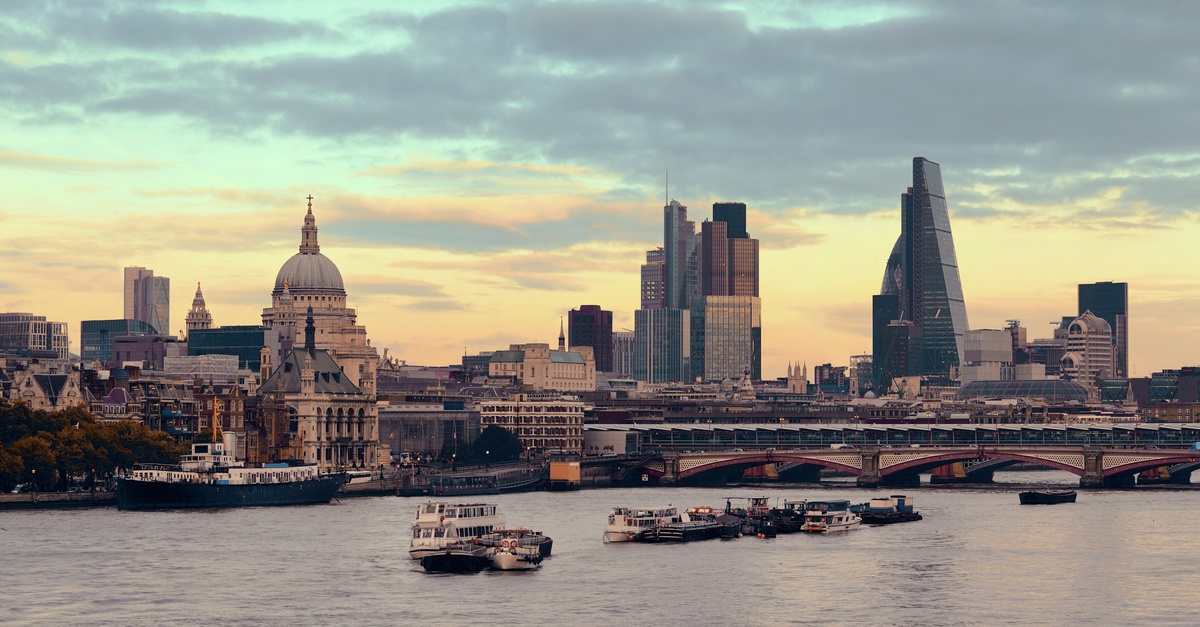 London BigBen Girl. Source: Shutterstock
Which airlines fly from London to Rome?
At least eight airlines offer flights from London to Rome. From Gatwick, you will likely fly via British Airways, while Alitalia is the best bet for flights from Heathrow to Fiumicino airport. easyJet offers direct flights to Rome from Luton and Gatwick airports.
You can also fly from Gatwick to Rome via Vueling and Norwegian Air Shuttle. Ryanair is the main airline from Stansted to Fiumicino airport, while Monarch Airlines offers flights from Luton to Rome. If you're flying to Rome from London City airport, you will likely fly via Alitalia CityLiner. Alitalia is the most frequent airline offering flights from London to Rome. The most popular route from London to Rome is from London Heathrow to Fiumicino airport. British Airways also offers several flights to Fiumicino via this route.
EasyJet is a major provider of direct flights from London to Rome, flying direct to Rome Fiumicino Airport from both London Gatwick and London Luton. Vueling and Iberia Airlines also offer direct flights along the same route. If you would prefer to fly from Heathrow, you can find direct flights offered by flag carriers British Airways and Alitalia. Ryanair offers direct flights between London Stansted and Rome Ciampino.
Alitalia flights from London to Rome
Alitalia operations at London Heathrow are only available at Terminal 2 and Terminal 4. Alitalia airlines offers at least four flight schedules from London to Italy, with the earliest being around 11:55 a.m. and the latest around 6:55 p.m. The quickest direct, nonstop flight from London Heathrow to Fiumicino airport takes around 2h 30min. The longest flight to Fiumicino from London with a layover can take up to 15h 15min. The most common layover in this route is Milan Linate Airport (LIN).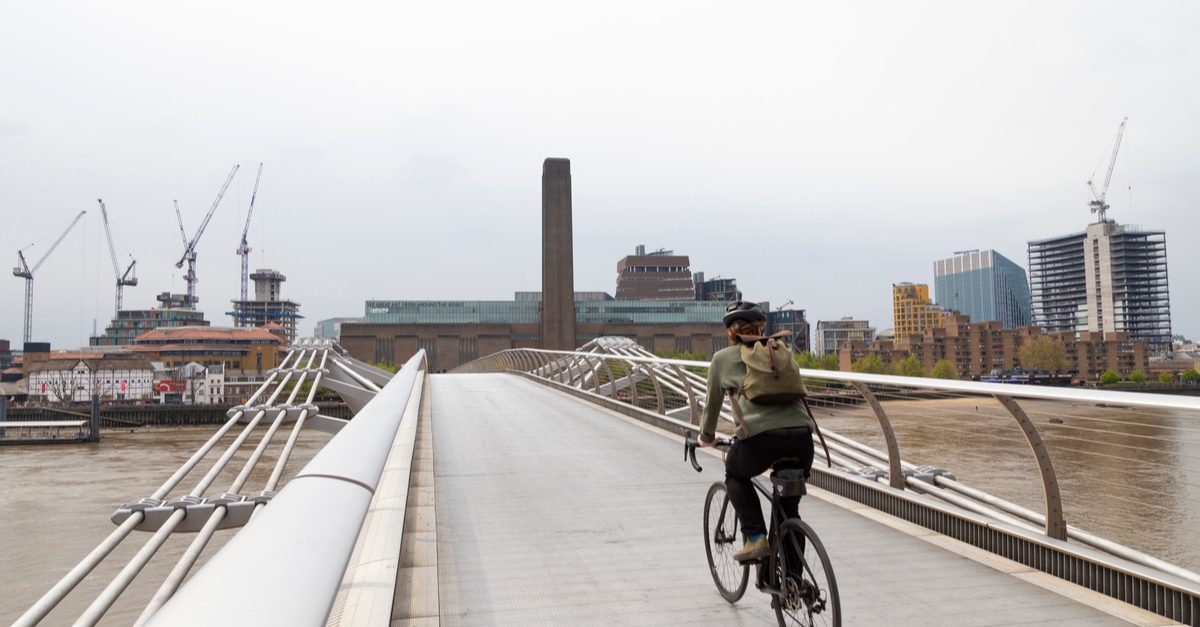 London BigBen Girl. Source: Shutterstock
Flight London to Rome: Services on Board
Flying first class to Rome from London's airports takes between 2 to 3h. Some of the well-known airlines operating direct flights from London to Rome include Ryanair, Alitalia, and British Airways. The airlines leave no trouble for visitors who would want to reach the Italian city on a first class ticket. There is also many high standard hotels around Rome to cater for first class travelers. The weight and size of your baggage depends on your destination and travel class.
The maximum size of a baggage destined to Rome from London should not exceed 62 in (158 cm). The maximum weight for a first class baggage should be around 70.54 lbs (32 kg), while the second class ticket may limit you to only 50 lbs (23 kg). You can only have one baggage if you're traveling on an economy class and at most two baggage when traveling on business, comfort, or premium economy classes. Alitalia does its best to ensure that it transports customers' mobility aids safely. The airline also provides assistance from check-in to boarding the plane and getting to the arrivals lounge. Special services for the disabled, including wheelchair facilities, are also available at both the departure and arrival airport.
What are the departure and arrival airports for flights from London to Rome?
Departure airports: London Heathrow (LHR), Luton (LTN), Gatwick (LGW), and Stansted (STN) airports are easy to reach from the centre of the city or anywhere in the UK, by bus, train or car. National Express run services to all major London airports from London Victoria Station. All airports offer onsite parking and WiFi access, plus internet kiosks, charging ports and a variety of other pre-flight amenities.
Arrival airports: Rome Fiumicino (FCO) is the larger and more distant of the two airports, 19 miles outside the city. Rome Ciampino (CIA), meanwhile, is 7 miles from the city centre. Both airports are easy to reach by train from Roma Termini, Rome's main train station. The Leonardo Express train goes non-stop from Termini to Fiumicino every 15 minutes. Both Rome airports offer free WiFi without time limits to all visitors.
To Rome by plane-travel tips
Rome city is worth a visit at least once in a lifetime. It is characterized by incredible artwork, world-renowned cuisines, charming lifestyle, and breathtaking monuments and buildings. Rome is one of the world's most popular tourist destinations due to its unique art treasures. No city does fountains like Eternity City does. Rome is home to one of the world's most famous fountains, Trevi Fountain. You can only get the New York pizza in New York. Similarly, the Roman pizza can only be found in Rome city. Rome is popular due to some of its popular foods, including the Roman pizza. Roman braised, fried, and artichokes, are a unique delicacy unavailable outside Rome.
Another factor that makes Rome a unique city is its proximity to other cities. For example, it is pretty easier to travel to cities such as Tivoli, Antica, Ostia, Pompeii, and Florence from Rome. All these beaches are easily accessible from Rome in less than two hours. The other reason Rome is worth a visit is the fact that the entire city is a UNESCO world heritage site. So, there could be a higher concentration of historical monuments in Rome than any other city in the world.